3Circle Partners is Now Belbin North America
Max Isaac, CEO at 3Circle Partners
I would like to share some exciting news with you. 3Circle Partners is now Belbin North America. Please read our official statement below.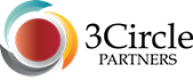 We are pleased to announce that 3Circle Partners (3CP) will now operate under the name Belbin North America (BNA). 3CP was founded in 1994 for the purpose of helping business leaders and teams operate more effectively. 3CP has had exclusive use of the Belbin North America brand since 2004.
As our relationship with the Belbin organization has evolved, it has become increasingly clear to both 3CP and Belbin Associates that operating under a single brand in North America will eliminate confusion and solidify our image in the marketplace.
Nigel Belbin has requested that we include the following message from him in this communique to you:
"We are delighted that Max Isaac and his team at 3Circle Partners have decided to operate under the name Belbin North America. Since 2004 the 3CP team have been providing a first-class service to organisations and individuals in North America, and we are confident that under their new name of Belbin North America they will extend their reach and be able to help so many more."
We will continue to offer all the same great products and services under the name Belbin North America. The following are the minor changes that you will notice:
• Our email addresses will change. You may continue to contact us at our 3CP email addresses, but we will reply from and use as our primary contact new email addresses ending in belbinnorthamerica.com.
• Our website will be BelbinNorthAmerica.com. The 3circlepartners.com website will automatically redirect to the BelbinNorthAmerica.com website.
All our phone numbers will remain the same. We look forward to continuing to work with you in the future. If you have any questions, please contact me.
Best regards,
Max